America wants to help India with vaccine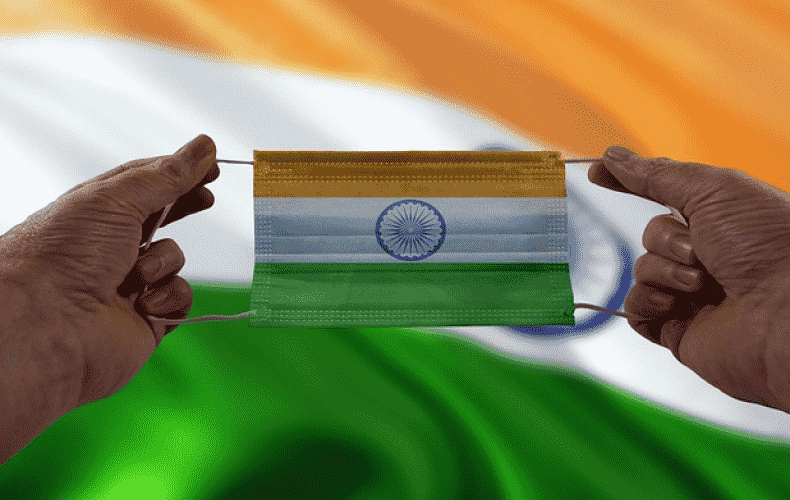 Dramatic images and critical statements from India have apparently persuaded the U.S. government to soften its "America First" principle on vaccination policy. After weeks of calls, the United States is easing its export restrictions on vaccines and materials that could become vital in the fight against the pandemic. The plan is to ship oxygen, oxygen equipment, respirators, protective clothing, therapeutics and other materials. Presidents Joe Biden and Narandra Modi had agreed on the aid in a telephone conversation after the National Security Advisors of both countries had previously prepared the decision.
The situation in India is dramatic. In the city of New Delhi, the health care system is threatening to collapse. On Sunday, the country recorded 350,000 new cases. The number of sick people has been rising sharply since mid-March, especially in the major cities.
America could help India with Astra-Zeneca vaccine doses. The United States has about 10 million doses of it in stock, which will now be released for export to various countries after quality control by the drug regulator FDA. That could be as early as next week. Over the next two months, another 50 million doses could be made available, depending on the progress of production.
The Astra-Zeneca vaccine is not licensed in the United States, and the producing company has not applied for approval there. India's Serum Institute, the world's largest vaccine manufacturer, already produces the Astra-Zeneca vaccine under license and is now getting additional raw materials to secure production. The United States has diverted its own orders for this, a government official highlighted. The United States and Britain, which have shown great progress in vaccinating their own populations, have yet to export any vaccines, with two exceptions. America pledged about four million doses of vaccine to Mexico and Canada.
The government refuted accusations that the United States was blocking exports of vital commodities, crippling production in India and other countries. Currently, the production of 18 billion vaccine doses is planned or already underway. There is simply not enough material. The United States does not prohibit exports, a government representative pointed out. However, the previous administration already enacted the Defense Production Act: Biden confirmed the continued existence of the law, which forces American companies to process U.S. government orders first.
Several pharmaceutical executives from other countries had criticized U.S. restrictions, including Merck KGaA's German CEO Stefan Oschmann, who pointed out that it was difficult to get material from America even if the final product was intended for America. Strongly campaigning for export easing was Adar Poonawalla, chief executive of Serum Institute, the world's largest vaccine producer. He had cited lack of supplies as a reason the company could not produce more vaccines.
The conversation between Biden and Modi also touched on India and South Africa's push at the World Trade Organization to suspend intellectual property rights, at least temporarily, to facilitate the mass production of vaccines in many countries. This was confirmed by spokesmen for both governments. So far, the White House had rejected such requests, which are also supported by Democratic politicians led by Liz Warren and Bernie Sanders. It is uncertain whether Modi will be able to extract concessions from Biden. The trade representative in the U.S. government responsible for this, Katherine Tai, is apparently reviewing the case, and that alone gives India hope. Under President Donald Trump, the bid to relax intellectual property rights on vaccines had met with opposition.
India plays a central role in America's foreign policy as a counterweight to China. China and Russia had already pledged aid to India, apparently with the intention of driving a wedge in the relationship between India and America.


Image by Gerd Altmann
DeutscheDate is a new
German dating site
for professionals in Germany. No monthly fees, no minimum subscription period, no contracts, no tie-ins. Just a clean, simple, easy-to-use dating site for serious relationships.