Bulgaria has also long been a transit area for refugees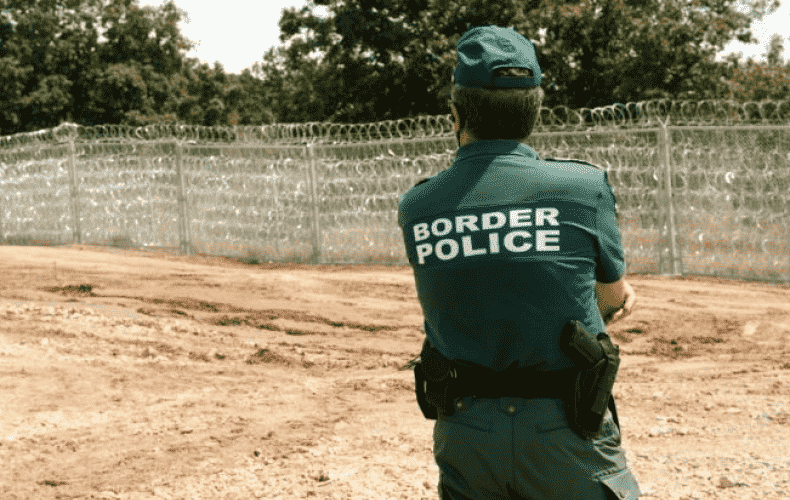 Trucks are jammed at the Kapikule border crossing. Before entering the EU state of Bulgaria from northwestern Turkey, Turkish trucks sometimes have to wait for days. Almost 1100 trucks counted the Turkish forwarding association alone on Monday on the parking lots before the border.
The vehicles are piling up because Turkish and Bulgarian authorities are searching for refugees on both sides of the border. More and more migrants are hiding in wheel wells and on truck beds to enter the EU undetected. Truck parking lots in Kapikule are now secured with barbed wire fences.
In 2015, when hundreds of thousands of refugees from Syria and other countries in crisis fled via Turkey to Greece and from there on to Austria, Germany, and other EU countries, the Bulgarian land border remained relatively quiet because the country was not part of the so-called Balkan route of refugees to Western Europe.
Moreover, Bulgaria had already started building a fence along the 260-kilometer border with Turkey two years before the mass exodus. Even when Turkey sent tens of thousands of refugees to the tri-border area with Greece and Bulgaria last year to put pressure on the EU, the rush was concentrated on the Greek part of the border.
But now Bulgaria, the poorest EU country, is also becoming a transit area for refugees. In the first nine months of the year, according to Bulgarian media reports, the authorities in Sofia registered around 6,500 refugees - more than three times as many as in the same period last year.
Almost 17,000 refugees have been sent back to the countries from which they came to Bulgaria since the beginning of the year, in most cases Greece and Turkey. Human rights activists also accuse the Bulgarian authorities of illegal returns of migrants - so-called pushbacks.
Since the Taliban took power in Afghanistan in August, the Bulgarian government fears a further increase in irregular immigration. Sofia sent hundreds of soldiers to the border area last week to patrol and repair the partially torn border fence. Bulgarian police are also on alert.
The Kapikule border crossing is a vital hub for Turkey's export industry. Despite the pandemic, around 700,000 trucks passed through the crossing last year, half in the direction of Bulgaria and half in the opposite direction. This means that about a thousand trucks from Turkey roll into EU territory at Kapikule every day.
Because Bulgarian border guards inspect Turkish loads closely, trucks barely make headway. Turkish drivers report that Bulgarian officials drive skewers across the cargo to find refugees. Turkish media report that refugees pay between $1,000 and $2,000 to be brought by smugglers to truck parking areas at the border.
Turkish truck drivers risk being prosecuted as people smugglers in Bulgaria. Trucks in which refugees are found must return to Turkey. He can hardly sleep at night for fear of refugees sneaking into his truck, driver Ahmet Keskin told the newspaper "Yeni Safak."
Authorities in Edirne province also ordered parking lots near the border to be secured with barbed wire or a concrete wall at least 2.5 meters high. The parking lot operators must also hire security guards. This is because slower border clearance is damaging Turkish exports.Elsewhere, companies are now taking security into their own hands. At the Ipsala border crossing with Greece, the freight forwarders' association has begun its own checks on Turkish trucks in order to intercept refugees.
DeutscheDate is a new
German dating site
for professionals in Germany. No monthly fees, no minimum subscription period, no contracts, no tie-ins. Just a clean, simple, easy-to-use dating site for serious relationships.